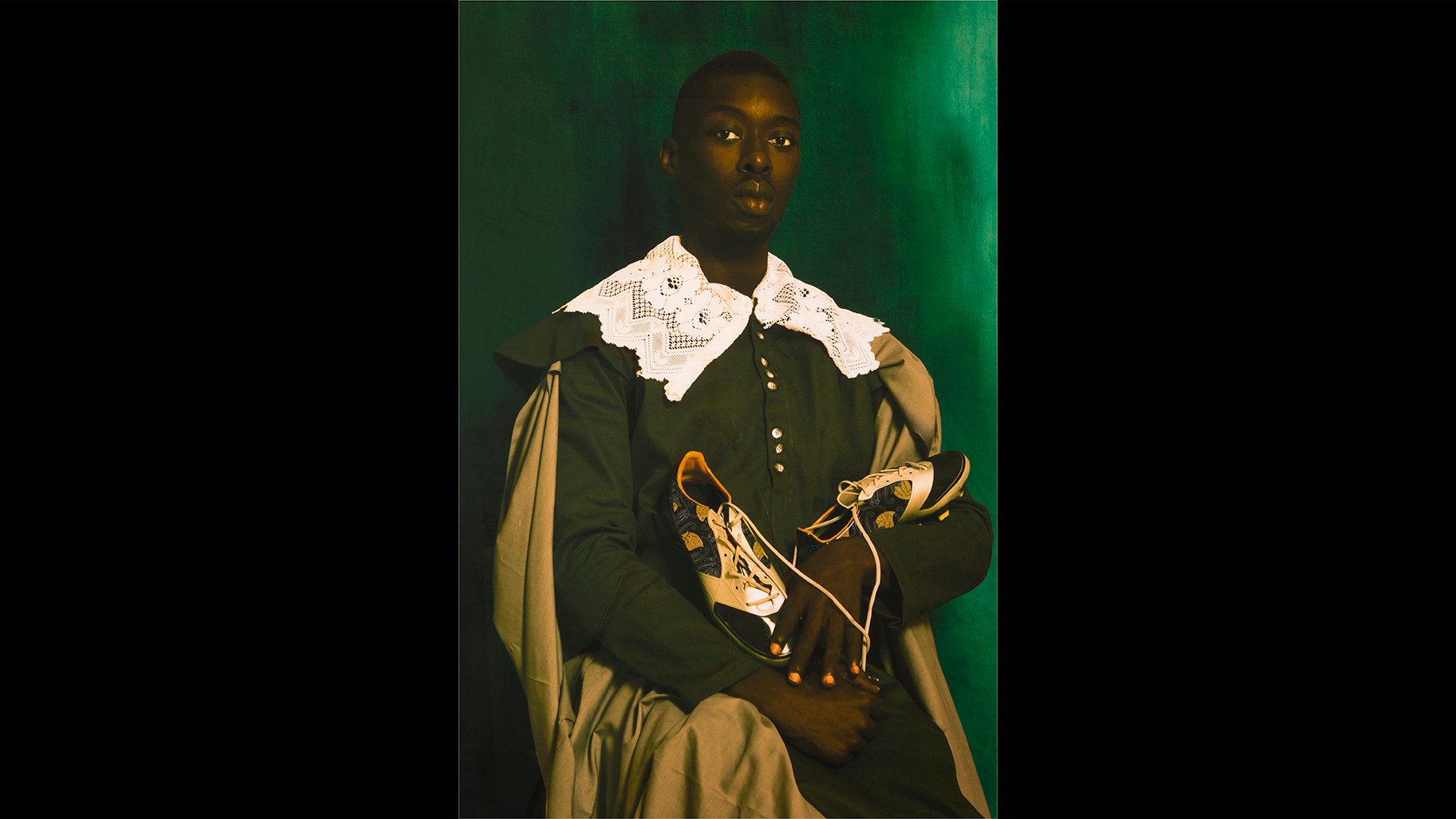 new exhibit at the Block Museum examines what art is on display and why | Chicago News
Victor Diop, Juan de Pareja, 2014. (Image courtesy of the artist and MAGNIN-A, Paris.)

When art museums don't reflect on the past, sometimes artists do for them.
In 1989, a group of artists called Guerrilla Girls raised the question "Do women have to be naked to enter the Met Museum?" They noted that only 5% of the artists in the museum were female, but 85% of the nudes were female.
This poster is part of the work of a new show on equity and diversity: "Who says, who shows, what matters" at the Block Museum of Art on the North West campus.
TRANSCRIPTION
Kate Hadley Toftness, Block Museum of Art: "Who Says, Who Shows, What Counts" is a contemporary art exhibition that invites us to question ourselves and reflect on the past. It includes more than 80 works from all over the world, all new to the Block collection.
We've put a lot of thought into not only what we collect, but also how and why.
We wanted to watch artists using interesting strategies to help us think about the past in new ways.
Marc Vitali: Artists including Kara Walker, whose silhouettes represent racial trauma.
And Pat Phillips, whose painting "Do you want to see a corpse?" refers to both the movie "Boyz N the Hood" and the Disney animation.
The works of art are grouped into four categories: Institutions, Reframing the past, Place and memory and Portrait.
Content: With 'Portraiture' we think about who is portrayed in the story, how and by whom. In this space, we think of "Place and memory". How does history fit into a landscape or does it disappear from it?
Vitali: There are works of Tonika Lewis Johnson's Folded Map Project, which connects residents who live at corresponding addresses on the north and south sides of Chicago.
And a study by Miles Davis for the Respect Wall that once stood at 43rd Street and Langley.
Jeff Donaldson, Study for the Wall of Respect [Miles Davis], 1967. (Image courtesy of Artist's Estate.)

International works include embroidery depicting a tragedy in South Africa.
Watercolors of civil unrest in Mexico.
And photos that document the cycle of the seasons in China's Jilin Province.
The text of the wall was written by more than the conservatives.
Content: We wanted to think about who had the "expert" voice on the show. So you'll see that all of the labels on the exhibit are written by Northwestern students, faculty, alumni and staff, which really decentralizes that curatorial voice and gives it to our community.
Vitali: The students had their say in the selection of new acquisitions, including the one titled "Quarantine Blues".
Leonard Suryajaya, Quarantine Blues, from the Quarantine Blues series, 2020.

Chayda Harding, Senior, Northwestern University: It was a work created during the Covid.
A lot of the students and I felt it reflected a lot of our experiences, but also in an interesting way to imagine and use fantasy, color and fantasy to characterize it in a new way. So we felt like it was both a marker of the story we were all going through at that time – we were all online, all on Zoom, we were all in quarantine – but also a reminder and a legacy of that for people to see in the future.
Content: Museums always make decisions about what we collect and what we exhibit, and in that sense, we decide which stories are most valued and visible, and we thought it was important to take the time to think about it to include more diverse perspectives in the stories we tell.
So in this exhibition, we're pulling the curtain a little bit to show how this collection work we're doing is meant to be more inclusive, more intentional.
More on this story:
"Who says, who shows, what mattersIs at the Block Museum of Art on the Evanston Campus of Northwestern University. It is free and open to the public and runs until December 5.
Note: this story will be updated with a video.
---