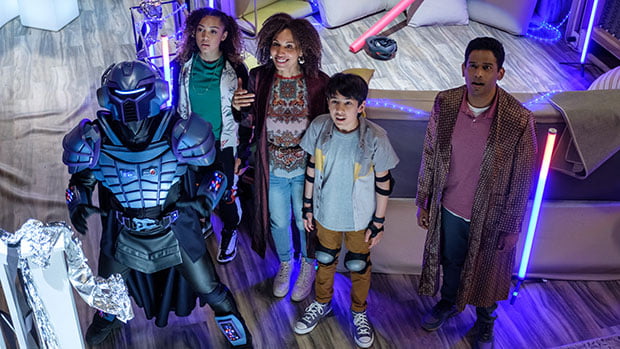 Hulu Secures US Broadcast Rights to Canadian Comedy Overlord & the Underwoods | News
Disney-owned Hulu has acquired the US broadcast rights to Canadian family comedy Overlord & the Underwoods, a co-production of Toronto-based Marblemedia and Los Angeles-based Cloudco Entertainment.
Created by showrunner Anthony Q Farrell and Ryan Wiesbrock, the single-camera live-action comedy will premiere on Hulu this summer. Cloudco Entertainment and Marblemedia's sister distribution company, Distribution360, jointly own the worldwide distribution rights.
The 20×30′ series was commissioned in March 2021 by Canadian broadcaster CBC, UK commercial broadcaster ITV, Paramount-owned children's network Nickelodeon and US channel BYUtv and premiered in the fall.
It tells the story of a family whose lives are turned upside down when their distant cousin, Overlord, the universe's second most wanted villain, seeks refuge in their home after being forced into intergalactic witness protection.
Marblemedia and Cloudco Entertainment produced the series in association with CBC, BYUtv, Nickelodeon International with ITV/CITV, and with financial participation from the Canada-based Shaw Rocket Fund and Cogeco Fund. The project was developed with funding from the Bell Fund Slate Development Program.
The cast includes Patrice Goodman (Slasher, Sunnyside), Darryl Hinds (Second City, Little Mosque on the Prairie), Ari Resnick (Odd Squad, Clearwater Kids), Kamaia Fairburn (Holly Hobbie, Endlings), Jayne Eastwood (Hey Lady!) , Troy Feldman (Lord of the Rings musical) and Jann Arden (JANN).