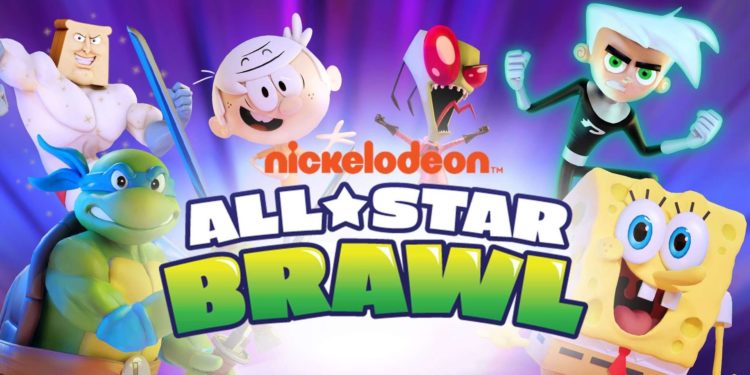 How will Nickelodeon All-Star Brawl compare to Super Smash Bros.?
Nickelodeon has never been a stranger to video games, having at least one game with the Nickelodeon brand attached to it on every system over the past decade. From racing games similar to Mario Kart to adventure games for Nintendo 64 with The Rugrats and even Rocket Power games that combine racing and skateboarding, among others. Below we will talk about the newly announced Nickelodeon Star Brawl fighting game and how it might compare to Super Smash Bros.
While we don't have all the details of the highly anticipated and recently announced Nickelodeon All-Star Brawl party fighter, but just from the initial trailer and character roster, along with other details, we do. can say that it may in fact be newsworthy. As a fan of all video games, I like to wait until I really play a game before deciding if it's really worth it or not, but that's not always the case. Sometimes, of course, there will be a game that is part of a franchise that I can't help but be biased towards or need to play for, but it's usually for good reasons. No matter how much I personally enjoy a franchise, there's always the possibility of a game in the series that I just can't support.
Will the All-Star Brawl be worth buying instantly
As for the successful, groundbreaking and ongoing Super Smash Bros. from Nintendo, I never had to think twice before acquiring the game. However, as technology increased and Nintendo tossed its hat in the ring as a next-gen competitor and I had to choose between Nintendo or my favorite Xbox, I obviously chose the latter. Nothing against Nintendo as I now have a Switch and plan to get my hands on the current Super Smash Bros. entry. titled Ultimate.
Super Smash Bros. Ultimate not only featured the most character count to date with seemingly endless DLC, but also added a lot of new mechanics and features that weren't in previous installments of the franchise. In case you didn't know, Super Smash Bros. is a fighting game from Nintendo that takes characters from all over the Nintendo universe and pits them against each other in battle. From Pikachu and several other Pokemon characters to Kirby, Mario, Luigi and other Mushroom Kingdom characters to even the likes of Snake from Metal Gear Solid and Sonic the Hedgehog, Pac-Man and Mega Man. Currently, the Super Smash Bros. Ultimate reaches 81 playable fighters from multiple universes, and it probably won't be the last game in the series.
All-Star Brawl and Super Smash Bros. comparisons until now
Nickelodeon can take advantage of a pretty impressive group of characters from a number of different franchises and licenses, as Nickelodeon has not only been around for a while, but also partners with various companies to produce products beyond that. At launch, judging by the trailer and upcoming release date, All-Star Brawl will have a stacked roster with no DLC, and if Nickelodeon follows Nintendo's trend, I'm sure the DLC could feel so endless for them that is the case with Smash. So far, characters from Nickelodeon's last 20 years have been announced for All-Stars Brawl from Spongebob to Ren and Stimpy to Wild Thornberrys and Aaahh !!! Real monsters.
Nickelodeon's All-Star Brawl can also be compared to Super Smash Bros. in the sense of the stages on which to fight also. While we don't know if the stages will have transforming abilities or other effects like Pokemon Stadium or Kirby's Smash Bros. Hopefully Nickelodeon pays attention to things like individual move sets, in-game items or purchases, and other things like the overall uniqueness between characters, stages, and even customization. It's hard to say exactly how well Nickelodeon's All-Star Brawl will perform until it's been out for at least a few weeks, in order to really test all of its features and make it stand out.
While no one wants an exact copy of Super Smash Bros. Nickelodeon style they don't wish to be disappointed, so I hope Nickelodeon pays attention to every detail, in order to make it their own and rightly take inspiration from Smash Bros. a genre that is so game-dominated and surrounded by independent versions as well, and being willing to at least outdo them at launch that that game should be a failure when released. Overall, I think Nickelodeon will at least offer the measure of having fun with the game when it releases, whatever the future is with DLC.