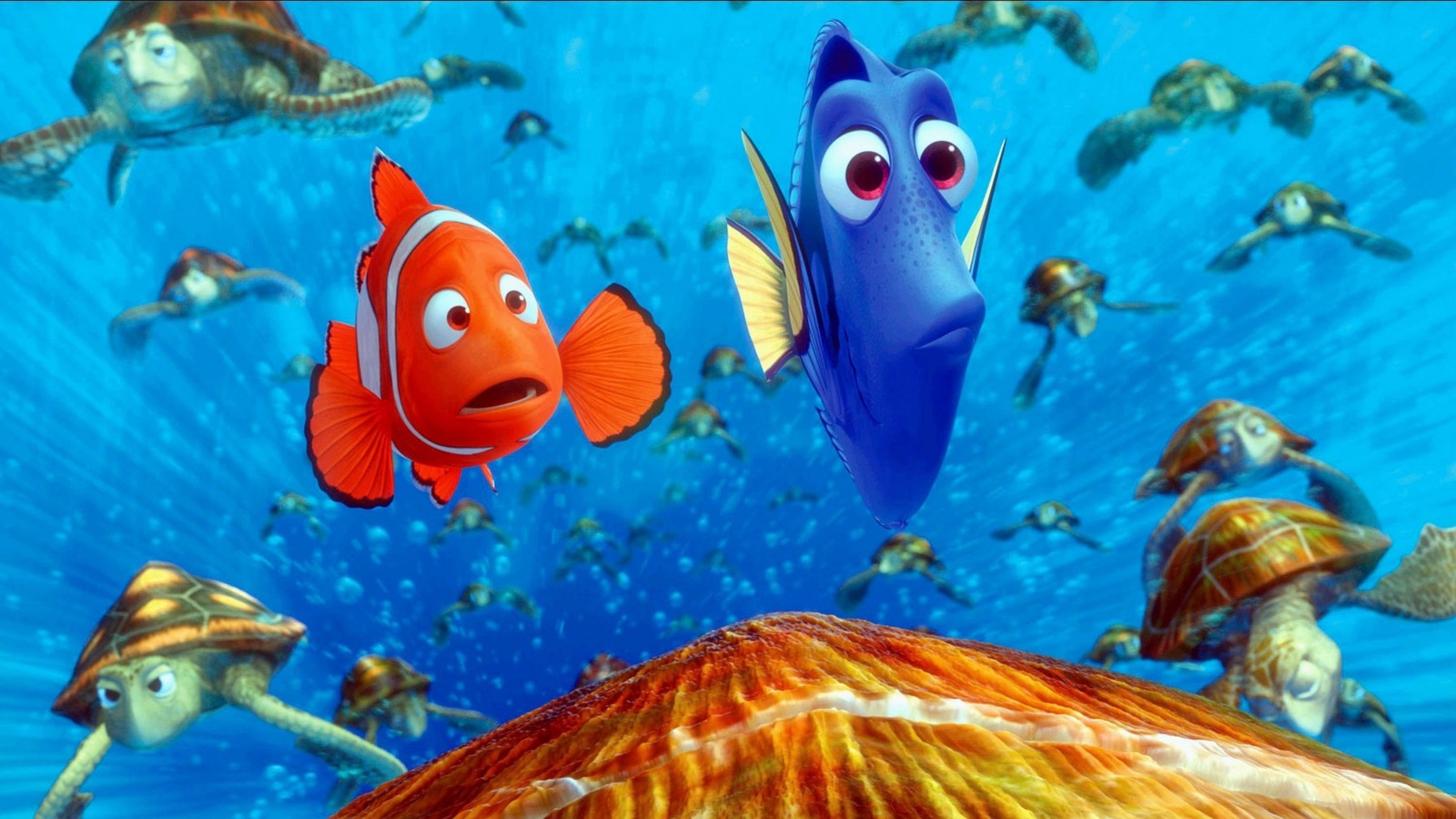 Finding Nemo's Dentist's Office Is a Pixar Easter Egg Goldmine
This "Finding Nemo" location is a gold mine of Pixar Easter eggs.
The aquarium is placed in an alcove that allows the fish to view both the hall and the examination room. Inside the lobby, Buzz Lightyear is lying on the floor next to a bookshelf and a treasure chest full of toys. A little boy who is waiting for his appointment reads a comic strip "Monsieur l'Incroyable", a nod to "The Incredibles" which was still in production when "Finding Nemo" was released. There's another easter egg in the lobby that isn't Pixar-related: The diplomas hanging on the wall bear quirky accolades like the "Toothless Grin Award" and the "Gums Most Likely to Recede Award," observes Bustle. .
There are even more Easter eggs in the exam room. A mobile hangs from the ceiling that mirrors that of Boo's bedroom in "Monster's Inc." Seaweed covers a statue from an early Pixar short called "Knick Knack," and a blonde mermaid with sunglasses sits on a rock that reads "Sunny Atlantis." Through the window of the dentist's office, a yellow car similar to Luigi from "Cars" (a movie that wouldn't be released until three years later) passes. Like A113, the Pizza Planet truck from "Toy Story" appears in every Pixar film, and "Finding Nemo" is no exception. The iconic vehicle can be seen speeding through the streets of Sydney from the fish's perspective after they escaped from the tank in plastic bags.