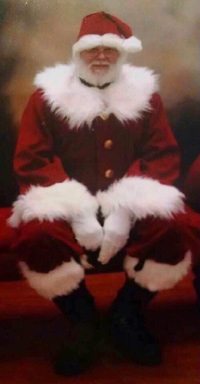 Disney artist will draw you with Santa's Sunday in Thistle & Thyme – Hamilton County Reporter
Submitted by Rhonda King
Thistle & Thyme
Santa Claus arrives at the Thistle & Thyme Home store, 29 S. Ninth St., Noblesville. Meeting with Father Christmas from 1 p.m. to 3 p.m. on Sunday, December 5.
Santa is very happy to see you and he can't wait to read your letters to him. Please bring them so he can save them. If you cannot attend, you can drop off your Letter to Santa Claus at the store and we will forward it to the North Pole.
Santa asked his friend Timothy J. Ingersoll, host at DreamWorks / Disney, to join him, and he agreed. Ingersoll is the only cartoonist and magician in America. During your visit, you will receive a piece of art of yourself to hang on your wall as a souvenir of your visit.
Thistle & Thyme store hours have changed for this special event. Normal races will be from 9 a.m. to noon. Then the party begins. Santa will see his friends from 1 p.m. to 3 p.m. and Ingersoll will join him. Our friends at the Hamilton County Reporter will be posting Letters to Santa in the Wednesday, December 8 edition.
Tim Ingersoll helped animate The little Mermaid, How to train your dragon, Kung Fu Panda and over 20 famous animated films. His website is magicandcaricatures.com.